Our Mission strengthens the Glendale Library, Arts & Culture Department through advocacy, financial support, and volunteer services.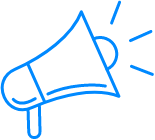 Advocate
Advocating for strong and permanent local funding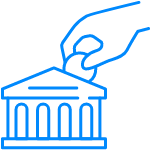 Fundraise
Strengthening the public's investment in the Library by bridging the gap between the cost of superior service, resources, and programs, and what the city provides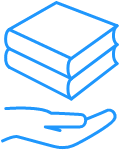 Champion
Celebrating the inherent value and purpose of the library in our community
The Glendale Library, Arts & Culture Trust ("the Trust") was created in 2020 through the merger of Friends of the Glendale Public Library and The Glendale Library Foundation. The Trust maintains the commitment of its two founding organizations to provide support for the Glendale Library, Arts & Culture Department of the City of Glendale. Fundraising, special events, and other volunteer efforts are designed to enhance the programs and resources offered to the public at Glendale Central Library, six neighborhood branches, and the Brand Library & Art Center.